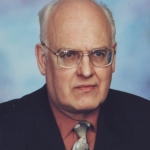 Kompozitorius Saulius Jonkus (g. 1943) yra gerai žinomas Kauno ir Lietuvos koncertmeisteris bei pedagogas. Jo kūrybinė veikla daugiausia reiškėsi Kauno Juozo Gruodžio konservatorijoje. Čia prasidėjo jo kelias į muziką (baigė Eugenijos Matiukienės fortepijono klasę ir Antano Rekašiaus kompozicijos klasę), čia išsiskleidė jo kūrybos sparnai.
Saulius Jonkus yra sukūręs pjesių kanklėms, birbynei, vokalinių kūrinių. Tačiau daugiausia kompozicijų – fortepijonui. Tarp jų yra sonatina, variacijos, pjesių ciklai ir savarankiški autoriaus sudaryti rinkiniai. Ypatingą vietą Sauliaus Jonkaus kūryboje užima lietuvių liaudies dainos. Jis yra aranžavęs ar pritaikęs skambinti fortepijonu daugiau nei 2500 liaudies dainų.
Saulius Jonkus (b. 1943) is well known Lithuanian composer, pedagogue, and accompanist. He studied and later worked in Kaunas Juozas Gruodis music college. His teachers were Eugenija Matiukienė (piano) and Antanas Rekašius (composition). Saulius Jonkus had composed pieces for Lithuanian national instruments kanklės and birbynė, as well as for voice and piano, and mixed choir. But most of all he likes piano – there are various pieces, sonatina, variations and more than 2500 arrangements of Lithuanian folk songs for solo piano.