You are previewing:

Trys Čiurlionio Preliudai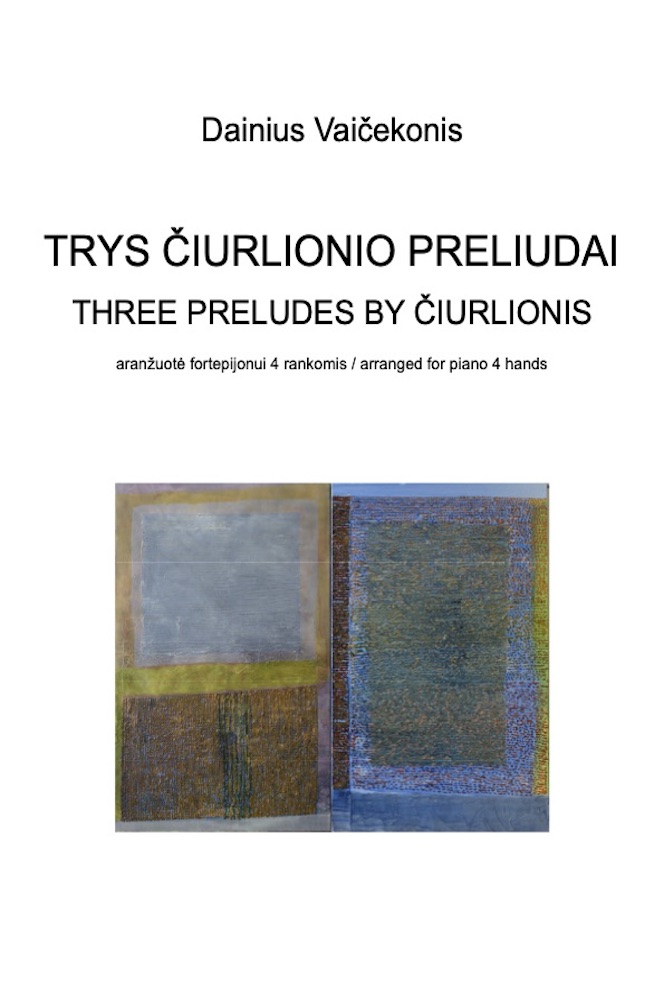 Trys Čiurlionio Preliudai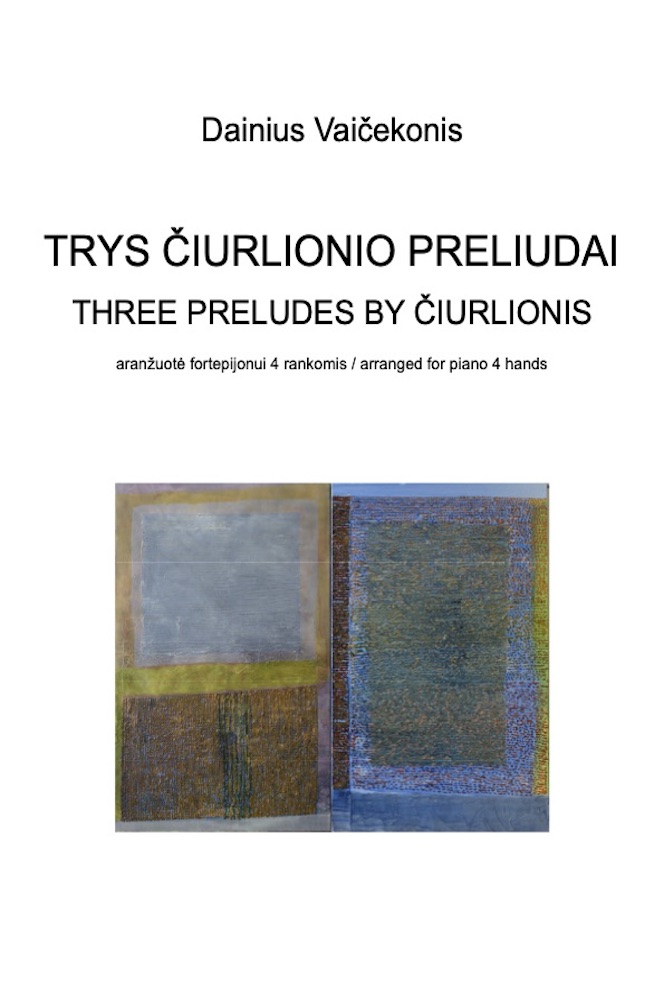 Trys Čiurlionio Preliudai
Dainiaus Vaičekonio aranžuotė fortepijonui 4 rankom
Arranged for piano 4 hands by Dainius Vaičekonis
Preliudas Des-dur, Druskininkai, 1901 (DK61/VL187)
Preliudas b-moll, Varšuva, 1899 (DK39/VL169)
Preliudas F-dur, Druskininkai, 1901 (DK62/VL188)
Dauguma mūsų užaugome girdėdami ar grodami žymaus lietuvių dailininko ir kompozitoriaus Mikalojaus Konstantino Čiurlionio (1875-1911) muziką. Jo melodijų motyvai yra giliai įsiskverbę į mūsų atmintį, tapdami nekintama Lietuvos muzikinės kultūros dalimi. Būtent dėl to man ir kilo mintis naujai perdirbti tris kompozitoriaus preliudus fortepijonui. Mane įkvėpė Čiurlionio paveikslai. Sąmoningai pasirinkau labiausiai žinomus preliudus, kuriuos perteikiau savo muzikine vaizduote ir harmonine fantazija. Kadangi šiose išdailose daugeliui gali būti sunku atpažinti autentiškas Čiurlionio melodijas, originalios preliudų versijos pridėtos šio leidinio pabaigoje. Nepaisant išraiskos laisvės, šiose išdailose stengiausi išlaikyti preliudų ypatybes – jų melodinę struktūrą ir dinaminį planą. Taip pat bandžiau išlaikyti kūrinių tonacinį pradą, bet nevisur pavyko… Todėl tai nėra paprasti preliudų perdirbimai fortepijonui keturioms rankoms.
Many of us in Lithuania grew listening and playing the piano works of famous Lithuanian composer and painter Mikalojus Konstantinas Čiurlionis (1875-1911). His melodies and motives are deeply embedded in our minds and became the vital part of the Lithuanian musical culture. For this reason, I decided to arrange three most popular piano preludes by Čiurlionis for four hand piano. Four hand piano setting gave me more freedom in expression and possibilities to explore my harmonic imagination. I was inspired by the Čiurlionis paintings, his amazing vision. Although I tried to retain the composer's original tonality, melodic and dynamic content these pieces are not routine piano duet arrangements. This edition includes original scores of the Čiurlionis preludes for the reference.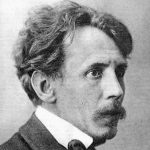 Mikalojus Konstantinas Čiurlionis (1875-1911) is the most famous Lithuanian composer and painter. His art balance between traditional romantism and abstract painting, between classical style of music composition and serial music.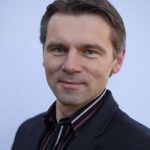 Pianistas, choro dirigentas, tarptautinių konkursų laureatas, pedagogas, muzikos daktaras, Sietlo Ramiojo vandenyno universiteto (JAV, Vašingtono valstija) fortepijono katedros vedėjas.
A pianist, choir conductor, pedagogue, winner of international piano competitions, doctor of music arts, professor and head of keyboard studies at the Seattle Pacific University, WA.